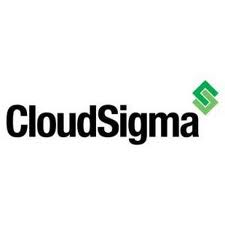 Zurich, Switzerland – CloudSigma, a public cloud IaaS provider with advanced hybrid hosting solutions, today announced that it has enhanced its solid-state drive (SSD) storage offering with highly-granular, affordable snapshot management technology to improve data protection and access in the cloud. Now, customers can seamlessly and cost-effectively incorporate enterprise storage strategies into their cloud infrastructure while meeting complex compute requirements. With CloudSigma's snapshot management capability, customers are not only able to snapshot live running drives, but also clone them to create full drives to run separate VMs from.
The new drive can either be at the same site or a second site, assisting with off-site data recovery and eliminating companies' cloud backup concerns. Off-site backup is easily managed from the WebApp, allowing CloudSigma to not only guarantee that IOPS bottlenecks are avoided thanks to its SSD storage, but that data can be recovered on a drive-by-drive basis. As one of the few cloud providers that offers this level of granularity, CloudSigma is uniquely able to meet companies' custom requirements and complex workloads, ensuring enterprise information is highly-available, regardless of its dataset type.
"CloudSigma's storage management technology reveals the power of live snapshotting to greatly improve data access in the cloud," said David Hill, principal, Mesabi Group. "It's not only able to copy drives for effective, cloud-based disaster recovery, but also applies to other practical use cases like allowing companies to create a fully functional copy of a production environment for testing and development to show what would happen when any changes are put into production. It's scenarios like this that are helping customers appreciate all the benefits of what CloudSigma's live, granular snapshotting can mean for their computing environment."
The new snapshot management technology is fully integrated into CloudSigma's existing platform. Customers are able to completely automate their snapshot management processes by creating snapshot management policies. These policies allow customers to define scheduled snapshots, snapshot retention policies and more. Multiple policies are possible and each policy can be applied to one or more drives. This approach is eliminating the time and cost needed to manually manage storage in the cloud. Companies can also further save on resources because CloudSigma only charges for the incremental data stored on a per GB basis, with no added premium.
"What's great about our snapshot technology is that it is completely non-disruptive," said Robert Jenkins, CEO, CloudSigma. "Once the drive snapshot is created, an exact replica can be generated quickly at any time based on that snapshot. This replica can then be used as a ready-to-go replacement, should a disaster occur. Combining this with our existing private patching capability, companies can also easily pull that clone back into their private compute environment, as if nothing happened. We are truly transforming storage management in the cloud, even for companies with the most complex compute and security needs who can now make our public cloud a key part of their business continuity strategy."
CloudSigma CEO Robert Jenkins will be speaking at Storage Visions 2014 in Las Vegas, Nevada during the session, Up there, Somewhere: Opportunities and Challenges for Consumer and Enterprise Cloud Storage. The session will be held today, Monday, January 6, 2014, at 1:30 p.m. PT. If you are a member of the media or analyst community and are interested in setting up a meeting at Storage Visions this week, please contact Meredith L. Eaton via email cloudsigma@marchpr.com or phone +1 617-960-9877.
About CloudSigma
CloudSigma is a pure-cloud infrastructure-as-a-service (IaaS) provider that's enabling the digital industrial economy through its highly-available, flexible, enterprise-class hybrid cloud servers and cloud hosting solutions, both in Europe and the U.S. CloudSigma is the most customizable cloud provider on the market, giving customers full control over their cloud and eliminating restrictions on how users deploy their computing resources. With CloudSigma, customers can provision processing, storage, networks and other fundamental computing resources as they please, as well as extend private networks out of existing infrastructure and elastically into CloudSigma's IaaS cloud to create easy to manage and transparent hybrid cloud solutions. For more information, please visit www.CloudSigma.com.